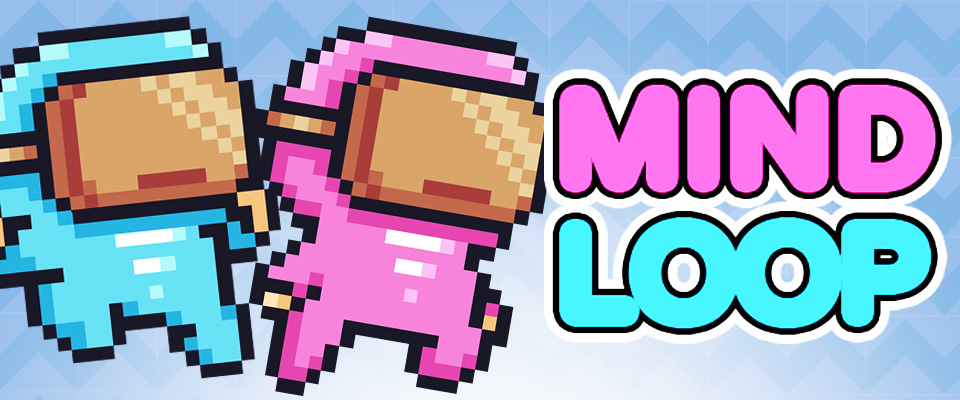 MindLoop
This game was created for Brackeys GameJam 2021.1
Can you make it through all the 15 mind-bending challenges?
You control both explorers with the same controller/keyboard. One jumps, the other jumps. One runs, the other follows.
The Making Of Mindloop:
WARNING: Most people can't finish the last level!
It gets DIFFICULT towards the end, but it is never unfair. If you find yourself trying to hack your way to the door, think again ;) All levels have a solution.
You must reach the door in each level with BOTH characters.
The door is too heavy for only one to open. The path is not always as easy as it may first seem.
STUCK?
Solutions to all levels (cheater 😉 ):
I did not intend for it to be this difficult, I have made adjustments to the level to make it less punishing. But until the game jam is over I cannot upload the updated version. So we are stuck with the difficult version for a while :(
Hopefully, this helps you out in case you are stuck, but that's all the help you get, the rest is up to you ;)
KEY BINDINGS:
Keyboard:
Move: WASD / Arrow Keys
Open door: Press up (W) or (Arrow UP)
Jump: Space
Reset Level: R
Menu: ESC
XBOX Controller:
Move: DPAD
Open door: DPAD UP
Jump: A
Reset Level: Y
Menu: START
Credits:
Music by Christoffer Moe Ditlevsen
Art packs used:
Main Art: https://pixelfrog-store.itch.io/pixel-adventure-1
UI Art: https://pzuh.itch.io/free-game-gui
Level Door: https://pixelfrog-store.itch.io/kings-and-pigs
Music and SFX provided by Epidemic Sound
Install instructions
1: Download game.
2: Unzip folder.
3: Launch MindLoop.exe
Download
Download
MindLoop By Pontypants.zip
38 MB